A hundred years of Brick Making
Chimot brickworks was created at the end of the 19th century, in the North of France, in Marly. Open air kilns have always been used.
Since 1904, bricks have been burnt in a Hoffman coal fired kiln, at a temperature of 1200°C (2190°F).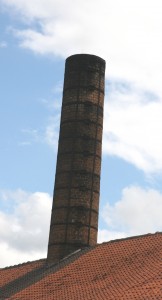 In the past, loading and unloading the kiln were made by hand and this is still the case today.
At the beginning of the 50's, a rotary type brick press machine
which could apply a 3 ton pressure per brick, was installed.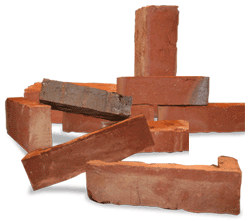 The five pressure points are characteristic of Chimot bricks.
Between tradition and modernity
Chimot bricks are produced in accordance with new European Norms (NF EN 771-1 COMPIL).

The French 3 National teams came to Marly to realize a documentary on our brickyard :